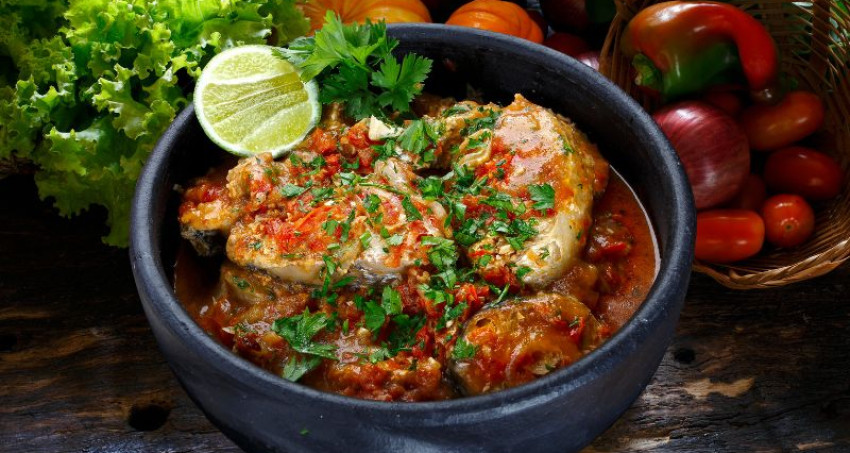 Wed, Sep. 27, 2023 6:30 PM – 9:30 PM
Linda will greet you with a warm welcome and award winning Chef Ted will introduce you to the overall theme of the course.
Chef Ted will then show you skills to combine various vegetables, fish, and shellfish for a delicious tasting New England seafood stew AKA French bouillabaisse and also known as Italian cioppino.
Learn the slight variations for all and discover your favorite!
You'll also learn to make the spicy garlic accompaniment known in France as rouille which is spread on toasted slices of a French baguette. Later you'll soak it up in the exceptional saffron broth.
Chef Ted will also talk about the history of the dishes and ingredients.
Weather permitting you'll enjoy this fine New England, French, or Italian fish stew among the glory of our outdoor countryside—or if chill is in the air, inside or outside by a fire.
Come join us for a relaxed and fun supper lesson!
BYOB and EAT WHAT YOU MAKE!
Cooking classes and cooking parties for almost anything at anytime:
Contact them if our scheduled classes do not fit your schedule so you can learn what you like, when you like.
See their website OdysseyEventsVT for more lesson ideas.
Group discounts available. Call or email us to discuss. 802-342-1513 / [email protected]
NEW Single or multi-location classes also available via video conferencing through The Chef and The Dish. Contact us for this special programming.
Related Places (1)