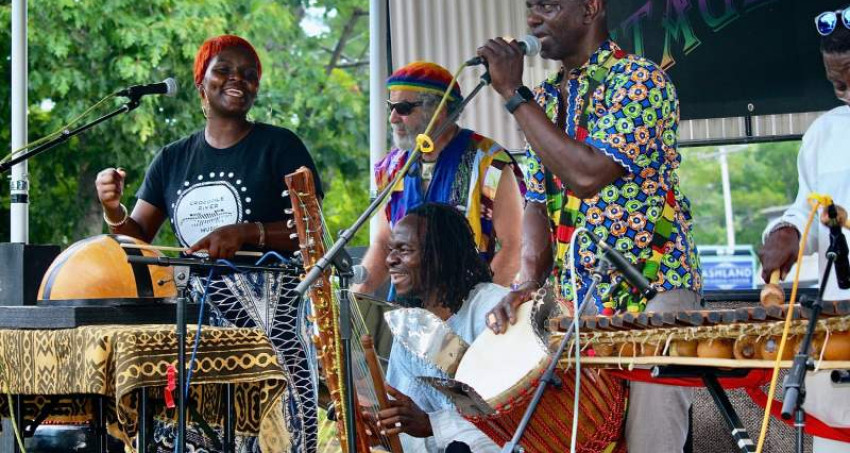 Sat, May. 27, 2023 6:00 PM – 8:00 PM
Celebrate opening weekend at Retreat Farm with African and African-influenced music! Crocodile River Music brings the music, art, and culture of Africa to New England and beyond to spread awareness and inspire new ways of cultural thinking.
Presented by Next Stage Performing Arts, the Bandwagon Summer Series is an outdoor cultural performance series running from May to October. Featuring more than 20 performances the Bandwaon Summer Series brings a diverse group of musical styles, circus arts, dance, and theater to ballfields, farms, and parks around Windham County.
Children under 12 get in free to all Bandwagon events!
Related Places (1)