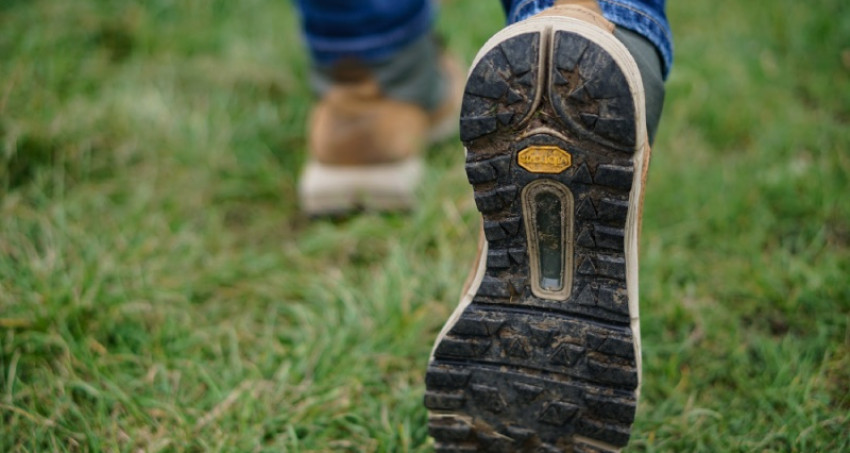 Come take in the beauty of the Taconic Mountains, and this historic 210 year old farm built around 1810. Built by one of the Hubbard Family members, it is one of the original homesteads in what is now known as Hubbardton. The walk will take you through Frog Hollow's 45 acres of farm fields and pastures, sharing some of the history and what Farmers Jason and Janis are doing to restore the buildings and the land. See the sheep in the pasture, the chickens, and walk through the fields growing heirloom produce. The hike will take you to one of the best spots on the farm: the 100 year old orchard. Here you can take in the incredible views of the mountains and nearby Lake Bomoseen while you enjoy an optional picnic that can be purchased ahead of time and picked up prior to your hike. Picnic lunches will include everything you need for a lawn picnic, prepared by the Farm Manager and Executive Chef, just bring your own blanket.
The farm will be open rain or shine, and the hike does include some steep rolling hills. Dress appropriately for the weather, and wear comfortable hiking or walking shoes. No dogs please, the hike is great for children and families. Wagons recommended for children that may have trouble walking the entire trail – strollers are not recommended. Registration is not required, but RSVPing is much appreciated. Optional picnics must be purchased 48 hours in advance if interested.
Visit froghollowvt.com/store to purchase picnics and click here to RSVP!
Note: GPS will most likely use Castleton as the city.
Frog Hollow Farms specializes in heirloom produce grown sustainably and organically on the 250 year old farm in Hubbardton, VT. Originally from Cleveland, OH, Jason and Janis Reinke purchased the farm in March of 2020 and are now working to bring this historic homestead back to its original glory, restoring the house, barns, and land using holistic and ecological farming practices. One of the first homesteads to be established in Hubbardton, the farm is rich in history and boasts incredible views of the Taconic Mountain range and nearby Lake Bomoseen can be see from the 100 year old orchard. Specialty foods made by Janis – a chef turned farmer – feature the farm's fresh bounty foraged directly from the pastures and field. Produce and specialty foods can be purchased in the farm's on site farm stand, or at the Wednesday market in Rutland and Thursday market in Fair Haven.
Related Events (1)