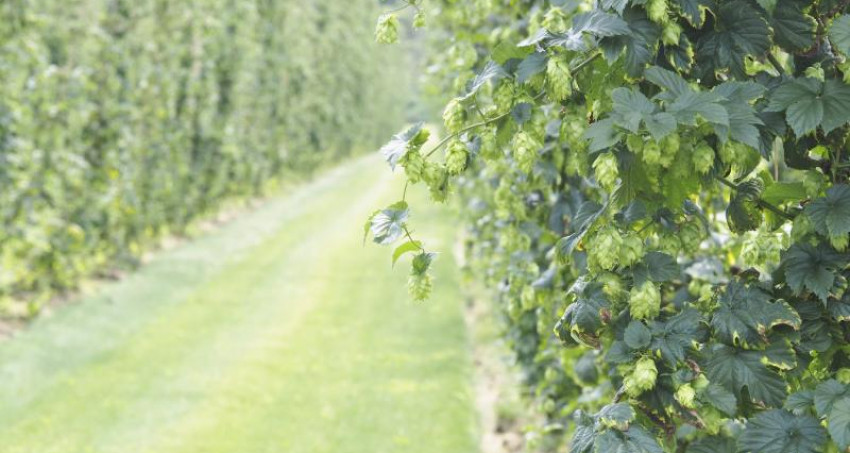 Wed, Aug. 11, 2021 6:00 PM – 7:00 PM
Hop harvest is kind of like launching a rocket; there is a lot of careful planning, it goes by really fast, and you only have one chance to get it right. Visit Champlain Valley Hops pre-launch to see 1/4 mile-long hop rows, the trellis groaning under the weight of 65,000 hop bines. Visitors will get a tour of the hop fields and the harvest facility, where the mechanics work diligently to make sure every last sprocket and belt is in its proper place.
The tours will last about an hour, with time for questions at the end.
Wed, Aug 11 - 6:00pm
Sat, Aug 14 - 2:00pm
Register for the tour of your choice here. You can register for the tour up to the day of the event!
Note: It's the big white house with green shutters. Look for the sunflower stand!
Champlain Valley Hops is the largest hop farm in New England. Located about 30 minutes south of Burlington, they grow and process premium hops for the region's growing number of craft breweries as well as home brewers. 98% of hops in the United States are grown in the Pacific Northwest and make their way into the overwhelming majority of local beers. Like many Vermonters, Champlain Valley Hops is passionate about local agriculture as well as local beer. It's time to bring the two together! See their products at Zero Gravity, The Alchemist, Foam Brewers, Four Quarters, and craft breweries throughout the country (and even some international ones).