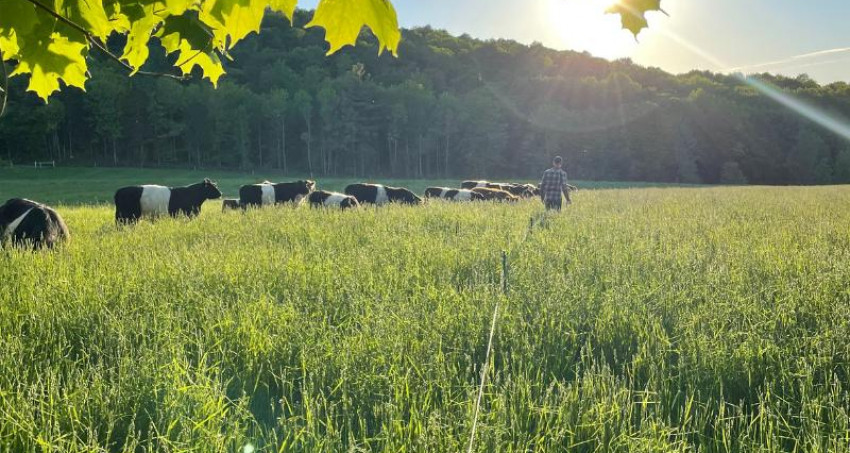 Wed, Aug. 10, 2022 5:00 PM – 6:00 PM
Come tour at Rowdy Cow Ranch, a small livestock ranch with an on-farm butcher shop and a commitment to sustainability! The goal at Rowdy Cow Ranch is to use sustainable and regenerative practices to raise their animals in a way that is better for them, the environment, and the end consumer. Their unique solar powered on farm butcher shop gives them the flexibility and control to utilize as much of each animal as possible and create a truly one of a kind product.
Note: Some maps show Hines road going through, it does not. Please make sure to come from the Craftsbury/Morey Hill Road side.
Rowdy Cow Ranch uses sustainable practices to raise grass fed beef and pastured pork. We have a state inspected on farm butcher shop that allows us to do our own cut and wrap as well as sausage, stuffed burgers, dry aged steaks and more. We offer online ordering for local home delivery and sell at the Craftsbury and Stowe Farmers' Markets.