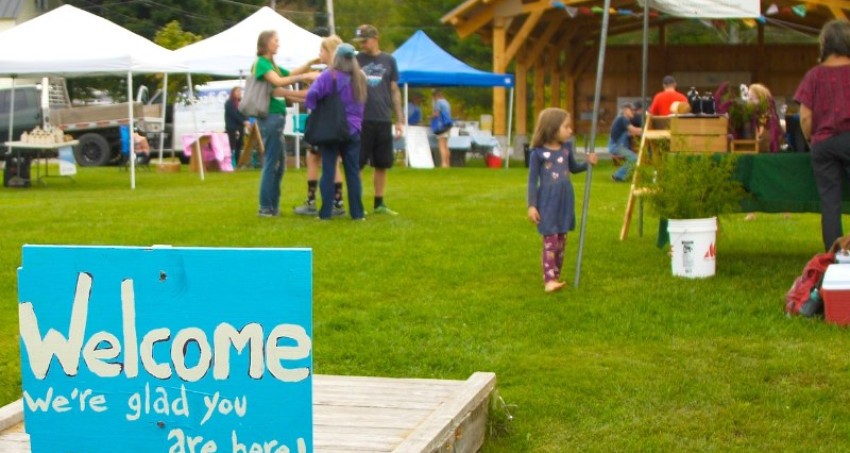 Fri, Aug. 11, 2023 3:00 PM – 6:00 PM
Head to Atkins Field from 3:00pm - 6:00pm on Friday, August 11th for an afternoon of summer fun to celebrate Open Farm Week and the NEK's vibrant agricultural community! There will be traditional craft demonstrations, horse drawn carriage rides, baby goat viewings, live music, family friendly activities, farmers market vendors, drinks by Caledonia Spirits, and more. DIY screen printing - bring your own shirt or bag! Come celebrate the role agriculture has and continues to play in the community. This event is put on by the Center for an Agricultural Economy and the Hardwick Farmers Market, and is part of Open Farm Week and National Farmers Market Week. The Community Green Space at Atkins Field is owned and operated by the Center for an Agricultural Economy. It's home to an open-air Community Pavilion, Hardwick Community Gardens, Hardwick Farmers Market, Community Orchard, bicycle pump track, trail networks, granite relics, and wide open spaces.
CAE is a food systems hub in Hardwick, VT whose reach extends statewide and beyond. Our work touches all aspects of the food system in support of rural food businesses, farms, and communities. We work alongside our neighbors and partners to cultivate interdependence, take risks, and initiate change. The Hardwick Farmers Market was established in 1992 and is located at Atkins Field in Hardwick. The market is open on Fridays from 3:00-6:00 pm, May - October, and features live music, kids activities, and local vendors. Products include vegetables, meat & eggs, cheese & dairy, prepared foods, plants, honey & maple, baked goods, beverages, hot sauce, body care products, and artisan goods.