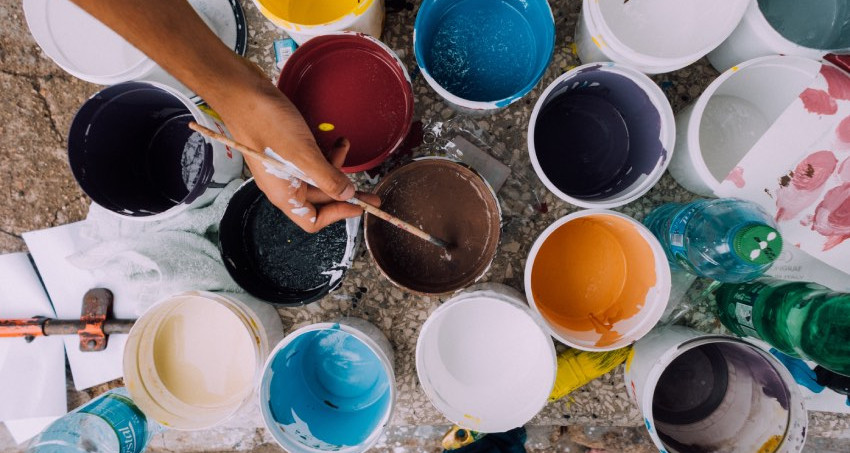 Sun, Aug. 7, 2022 1:00 PM – 4:00 PM
Presented by The Arts Bus with guest artist Kirsten Kurtz, Howling Wolf Farm will host soil painting art projects for kids and adults to enjoy on August 7 from 1-4 pm, as part of Open Farm Week. This event is FREE thanks to the generous underwriting of The Arts Bus program, Randolph residents, and Howling Wolf Farm. Central New York soil scientist and artist Kirsten Kurtz will present a short talk on soils and the art of soil painting, before teaching folks how to get the most of out the medium. More information about Kirsten and examples of her work can be found at https://soilpainting.com/
Howling Wolf Farm's Jenn Colby says, "We are so very excited to partner with Kirsten and Genny of The Arts Bus to blend the essential elements of art and soil together for joy, family fun, and education. Exactly what our farm is all about!" When not actively engaged in art activities, visitors can visit our sheep and pigs, walk the farm, and look out at the incredible views of Randolph village.
Please register to help with event planning.
Note: School Street to Thayer Brook Road to Tilton Road and straight to the top! Howling Wolf Farm is located 0.8 miles from the Chandler Center for the Arts in Randolph.
Howling Wolf Farm is a diversified livestock farm aimed at connecting the world through food, family and farm. They are improving the land through sheep, feeding the community through pigs, hosting farmstays, and offering on-farm events for the public to enjoy.