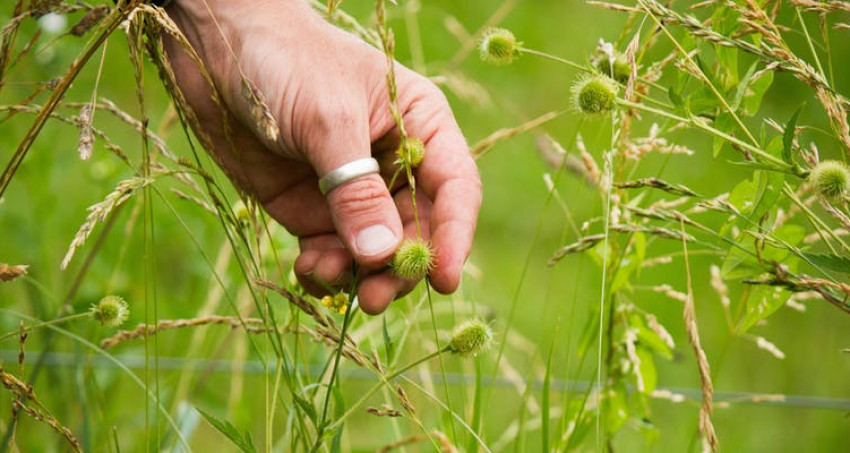 Sun, Aug. 6, 2023 1:00 PM – 1:30 PM
Tour Hobby Hill Farm, a one-woman small, diversified farm on 13 acres in the foothills of the Green Mountains. Farm products are whole and half hogs, eggs from free-range chickens, and saffron. The farm also hosts the Windham County Beekeepers Club's beehive. There are two farmstay options at Hobby Hill where guests can immerse themselves in the magical atmosphere of a late 18th century farm. Hobby Hill Farm practices regenerative farming, using pigs and chickens to reclaim overgrown woodlands and pasture without the use of tilling or pesticides. On the farm tour, you will learn about how to rotate pigs through brushy areas, the joys and pains of free-range chickens, and how to fight the encroaching weeds without using chemicals. Visitors are encouraged to bring watermelon, corn husks, or bread (unspoiled) to share with the pigs and chickens, who will thank you heartily. Children are welcome, but parents must ensure that their children are under their control - there is extensive electric fencing, chicken poop, loose rocks and other hazards. Children can do a "farm scavenger hunt" activity while they're here. No dogs allowed. The tours will conclude with a taste of a saffron honey cake, using saffron and honey grown on the farm.
No dogs allowed.
Note: The easiest way (least dirt roads): From Newfane Village, take West Street, go past the Four Columns and the Library. West Street becomes the South Wardsboro Road, go about four miles. You will see signs on the left for Grout Road/Hearts Bend. Take that left. It is a dirt road. You will go two miles to the top, where the farm is. It will seem like longer, but trust your odometer. You will go past a large pond, and that's where Grout Road becomes Hobby Hill Road, but the sign is not visible. Just keep going straight, past the A-frame cabin and the hairpin turn. GPS may take you on 7+ miles of very narrow dirt roads, which can also be fun.
A small diversified farm practicing no-till, pesticide-free regenerative farming. Hobby Hill raises pigs (sold whole or half, butchered) and laying hens and grows saffron. The farm offers two farm stays through AirBnB so guests can really get a taste of farm life. Hobby Hill Farm is home to the Windham County Beekeepers Club's bee yard, which has open hive events monthly May - October.