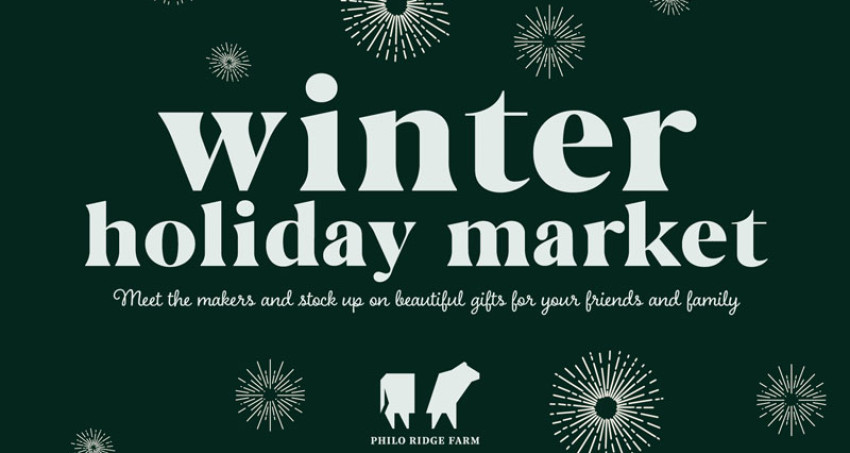 Sat, Dec. 3, 2022 10:00 AM – 3:00 PM
Gather with their favorite vendors and the Philo Ridge Farm team in our historic Brick House just in time for the holiday season.
Join them for our first annual Winter Holiday Market, shop farm-grown products, and meet local makers and artisans like Anne Cady, Paradiso Farm and Horsfords Nursery.
Grab a hot cider and add our bespoke fibers to your gift list. Bring your kids and grandkids along to learn how a sheep in the field becomes a blanket on your bed.
This is a drop-in event that is free to the public
Related Places (1)