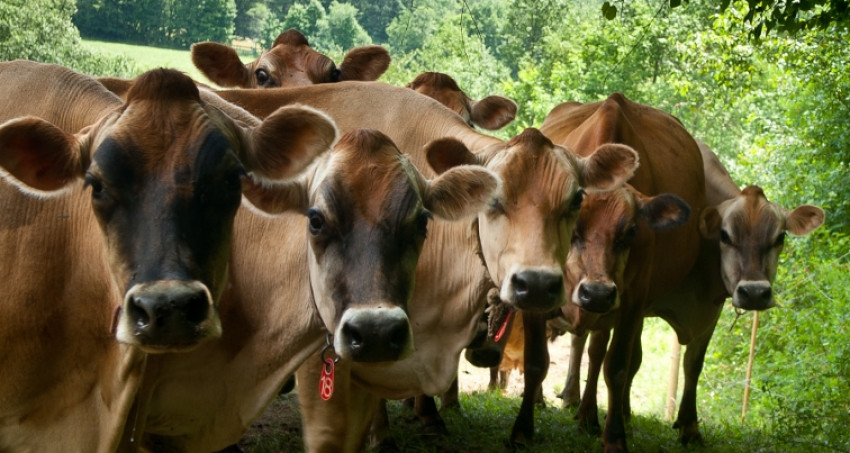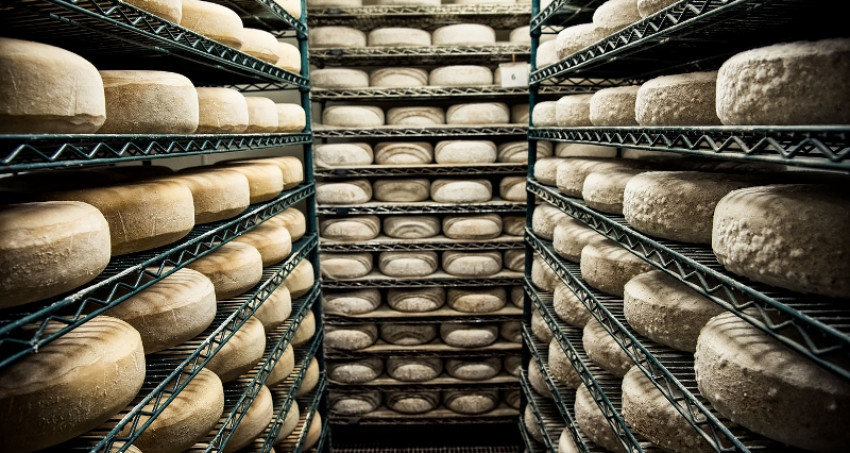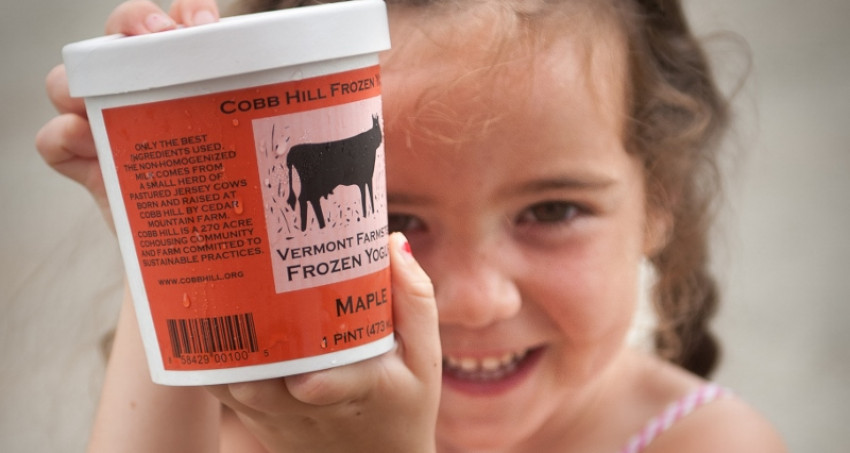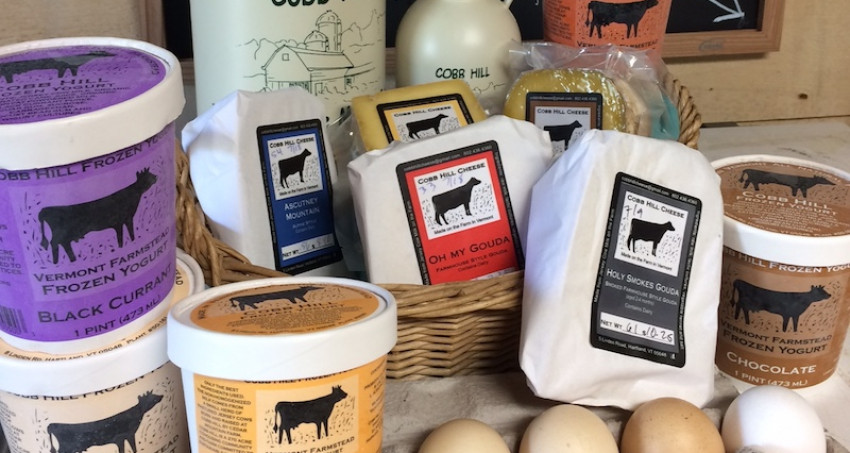 The dairy at Cobb Hill has 60 Jersey cows. Cobb Hill Cheese produces farmstead artisanal cheeses. The award winning Ascutney Mountain is based on a Swiss Appenzeller recipe. This cheese has a sweet and nutty flavor and is aged 9 to 10 months. The award winning Caerphilly style cheddar is aged 4 to 6 months with a buttery and tangy flavor. The newest Gouda cheese is sold 4 different ways: young Gouda sold at 3 to 4 months, smoked at 3 to 4 months, aged to 9 to 10 months, as well as smoked at 9 to 10 months. These cheeses are sold throughout New England and New York.   Dill and plain Havarti coming soon!
Cobb Hill has also released a delicious line of frozen yogurt: maple, chocolate, vanilla, coffee, black currant, and peppermint chocolate chip are all sold throughout the state! 
The cheeses - Ascutney Mountain, Four Corners, Oh My Gouda - and the 6 flavors of frozen yogurt are also sold at the on-site farm stand at Cobb Hill Cohousing and Cedar Mountain Farm in Hartland, VT.
Cobb Hill Cheese
5 Linden Rd.
Hartland, VT 05048
Cheese; 802-436-4360 Frozen Yogurt; 802-436-2948
Hours of Operation
Farm stand hours:
Daily; 6:00am - 6:00pm
Wed; 6:00am - 9:00pm
Website
Email
Find Cobb Hill Cheese on Facebook
From The Blog