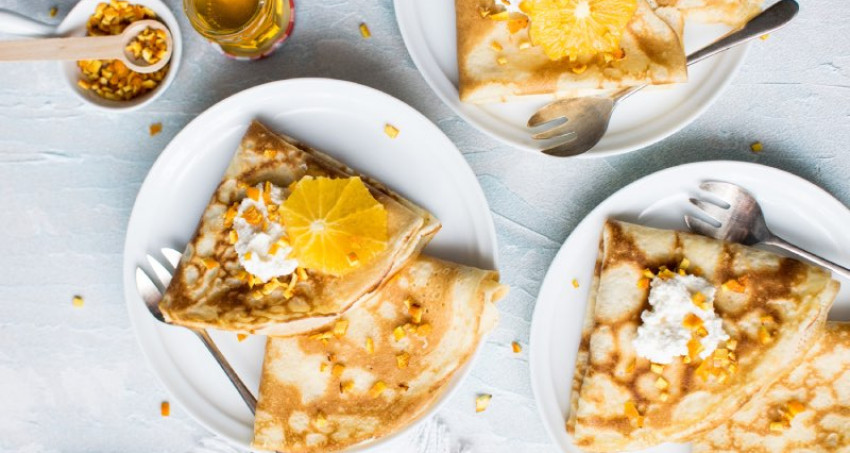 Scott Farm Orchard and Market
707 Kipling Rd
Dummerston, VT 05301
Get Directions
Wed, Aug. 9, 2023 5:30 PM – 7:30 PM
Crêpe Nights are seasonal monthly gatherings, held the second Wednesday of each month, at Scott Farm from June through September. These are times to celebrate the harvest, good simple food, and community in a stunning setting – picnic style. Outdoor and indoor tables and chairs are provided, as well as a sprawling grassy hillside ripe for picnic blankets, folding lawn chairs and bare feet. Each month is co-hosted by a different local non-profit who benefits from the evening's proceeds.
$20 per meal. Please register at https://www.scottfarmvermont.com/crepe-night
Scott Farm is an orchard business owned by The Landmark Trust USA, anon-profit whose mission is historic preservation, since 1995. The Farm specializes in growing heirloom fruit and is renowned nationwide for its spectacular collection of heirloom apple varieties. Scott Farm grows over 130 varieties of apples as well as plums, blueberries, peaches, pears, quince, nectarines, cherries, grapes, medlars and apricots, paw paws & persimmon and is EcoCertified™ by the IPM Institute of North America. The Farm Market&Café is open from August to Thanksgiving. The retail market sells the various apple varieties and fruits as well as freshly pressed apple cider, cider donuts, apple pies and more. You can also pick your own apples in season. At the café, you can taste Scott Farm's own hard cider. Each year, peak harvest time is celebrated with Heirloom Apple Day on Columbus Day weekend. The Apple Barn is also a venue of choice for weddings, workshops and other celebrations. Scott Farm itself is an heirloom: all the old barns and outbuildings are in the National Register of Historic Places. The Landmark Trust USA manages four historic vacation rental properties around the farm. All four, including Naulakha, home of writer Rudyard Kipling, are available for overnight stays year round. Scott Farm is also home to the Stone Trust and their Stone Park where you can walk among an impressive collection of various hand crafted dry stone walls and sculptures.
Related Places (1)