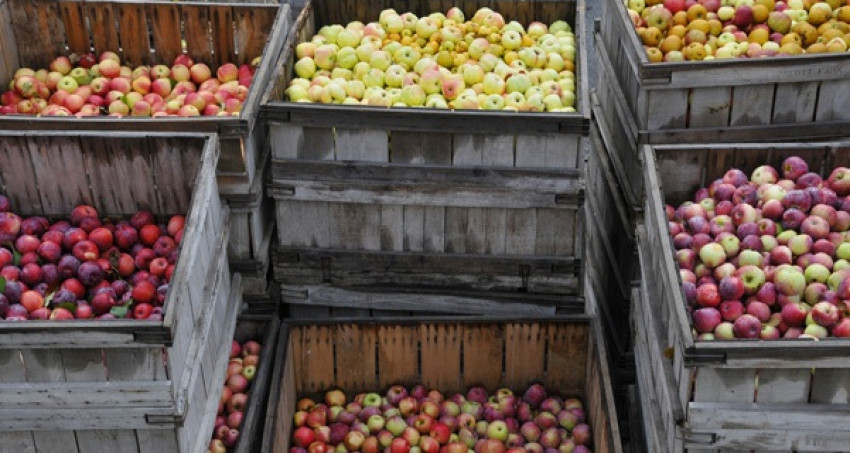 Scott Farm Orchard and Market
707 Kipling Rd
Dummerston, VT 05301
Get Directions
Mark your calendars! This year, gather at Scott Farm Orchard on Sunday, October 10th to celebrate apples of all shapes, colors, tastes, and history. There will be apple tastings and talks, as well as activities for families.
Come celebrate with Scott Farm, rain or shine, as they showcase many of the over 130 varieties grown on the farm – fresh, baked, and squeezed!
Every year, Scott Farm welcomes visitors of all ages from near and far for Heirloom Apple Day. They open their event room in the Apple Barn for an heirloom apple tasting celebration. Guests learn about the enlightening history of the orchard and some of its 130 varieties of ecologically-grown fruits.
After the talk and tasting, guests can fill totes with the heirlooms they liked best, to purchase and take home, along with freshly pressed heirloom cider. Food vendors will be cooking so guests can enjoy lunch at picnic tables overlooking the Farm's scenic ponds and mini-covered bridge. Guided dry stone wall tours will be offered by The Stone Trust at 11:30am and 2:30pm. New kids' activities this year include a Make-Your-Own Caramel Apple Station and Scavenger Hunt! The Pick-Your-Own orchard and Farm Market will also be open. Admission and activities are free. Rain or shine. No dogs please. Contact Scott Farm Orchard for more details.