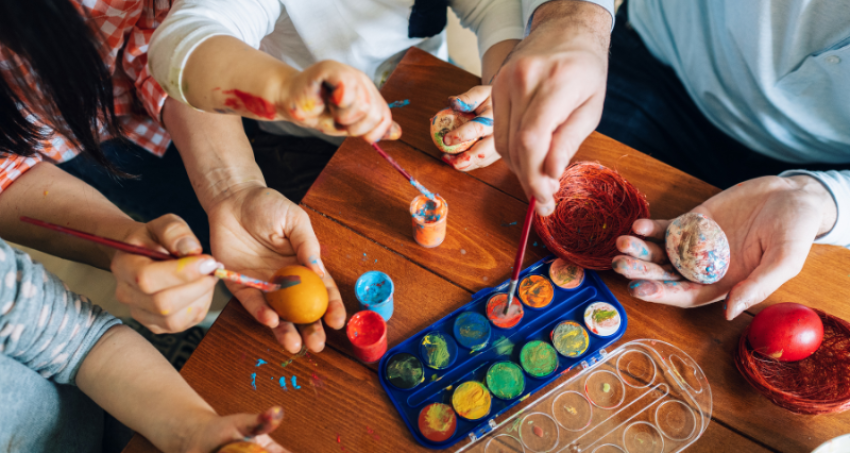 Wed, Jun. 14, 2023 5:30 PM – 7:30 PM
Pysanka (plural: Pysanky) is the Ukrainian word for a colorful, decorated egg using alternating layers of beeswax and dye (similar to batik). A stylus, or Kistka, is used to draw wax lines and shapes directly onto the egg. In this class you'll learn about the symbolism of the shapes and colors used on traditional Ukrainian eggs, and the instructor will teach you everything you need to know to decorate your own egg (or two, if time allows) - no prior experience necessary! This relaxing, creative session includes eggs and the use of all equipment, including electric and traditional wooden Kistky, beeswax, and dyes.
Susan Essex Luce lives in the South End of Burlington and has been 'writing' Pysanky for over 20 years. She has taught and studied German, Latin, Spanish, and Italian. Her classes and camps combine language-learning, food, crafts and cultural traditions from around the world. She believes that everyone is an artist at heart, and hopes that her passion for art (and life!) will inspire others to explore and expand their horizons.
Related Places (1)