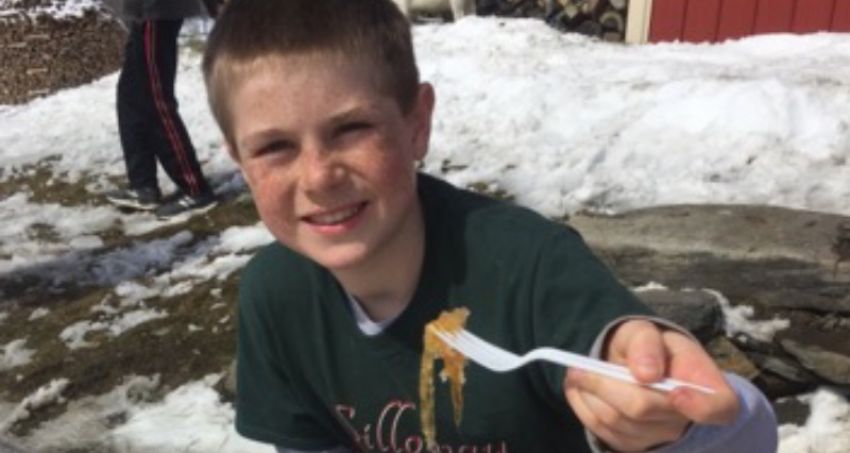 Silloway Maple
1303 Boudro Rd
Randolph Center, VT 05061
Get Directions
Mar. 25 — 26, 2023 10:00 AM – 5:00 PM
Head to Silloway Maple in Randolph Center, for a day at the farm! Weather depending, they hope to be boiling, and what a view you have, watching the wood being thrown into the yawning arch door, and the sap boiling from their second story platform.
Free samples of the four Vermont grades, maple cream and cotton candy, tours and hayrides. Maple candy, hotdogs boiled in sap, raised doughnuts with maple cream, our Sugar on Snow Sundae and more, available for purchase.
Saturday, March 25: 10:00am - 5:00pm
Sunday, March 26: 10:00am - 5:00pm
Saturday, April 1: 10:00am - 5:00pm
Sunday, April 2: 10:00am - 5:00pm
Directions, provided by Silloway Maple:
Exit 4 from I89, Route 66 to Randolph Center, Right onto East Bethel Road, left between the white church and Red Schoolhouse onto South Randolph Road, straight onto Silloway Rd, left onto Boudro Road. 1303, the sugarhouse is on the right. A 5 minute trip!
Related Events (1)