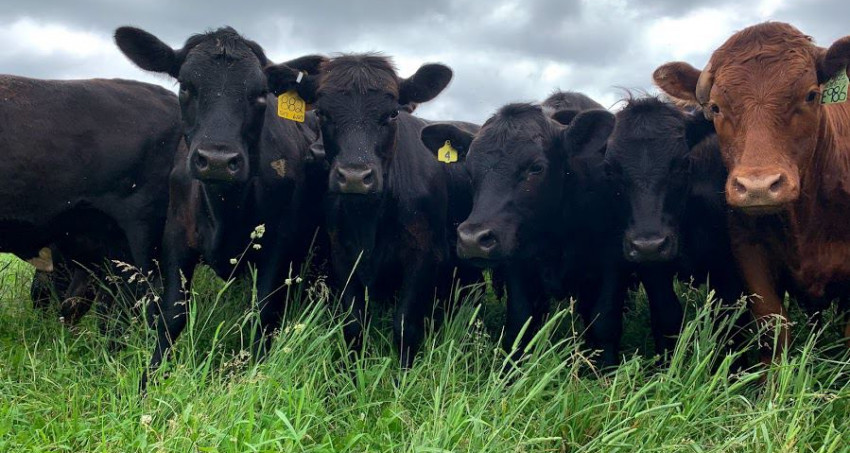 Sat, Aug. 12, 2023 12:00 PM – 1:00 PM
Help us celebrate Open Farm Week by mooooving our herd of grass-fed beef cattle and having a picnic in the field with us. All proceeds from ticket sales will be donated to The Civic Standard and the Hardwick Area Food Pantry to help with flood relief efforts.
Bring your picnic basket and blanket along to join us at Snug Valley Farm in East Hardwick, VT as we move grass-fed cattle. Field TBD - meet us at the farm at 11:30 a.m. and we will caravan to wherever the cows will be grazing. Ideally, we will show off our GPS virtual fencing collars if conditions cooperate. Ben will explain the art of grazing animals and carbon sequestration, and then we can picnic in the field after. All proceeds will benefit The Civic Standard and Hardwick Area Food Pantry.
Purchase tickets now at https://www.eventbrite.com/e/vt-flood-relief-benefit-moove-cows-picnic-in-the-field-at-snug-valley-tickets-684332656397.
The Nottermanns at Snug Valley Farm produce 100% grass-fed, grass-finished beef, pasture-raised non-GMO pork, grass-fed lamb and 7,000+ pumpkins each year on their family farm in East Hardwick, Vermont. Every week, they take online orders for their products and neighboring farm partners and then deliver it to your doorstep all over Northern Vermont as well as allow pickups at the farm. You can also find their delicious meat products in stores and restaurants all over Vermont. They regularly welcome visitors at the farm and can accommodate school and group tours upon request. Please be sure to contact them to set up a time to visit to ensure they are available. During late September and all of October, feel free to stop by the farm from 9-6 p.m. (open daily) to pick out the perfect pumpkin from Ben's Pumpkins.
Related Places (1)