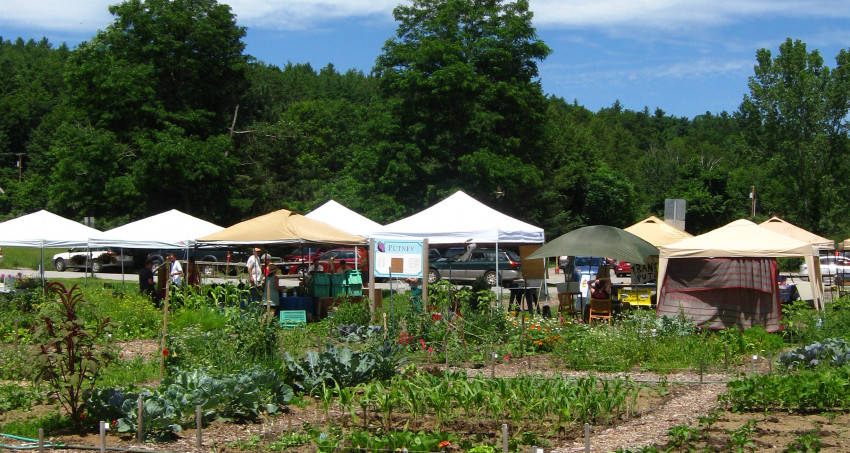 The Putney Farmers Market is an outdoor market held on Sundays. A non-profit organization that seeks to support local agriculture and entrepreneurship while promoting regional sustainability, the market is held every week, hosting farmers who specialize in variety and quality. Shop for locally grown produce and region-specific bedding plants, Vermont favorites like cheese and maple syrup, value-added products like jams, pickles, and preserves, and scrumptious baked goods like rustic pies and tarts. The market also features artisan crafts and handmade goods that are purposeful, practical, and beautiful. Just a short stop off Exit 4 on I-91, stop by rain or shine; parking is abundant. Online ordering is also available, if preferred.
Check out the winter market, too.
SNAP/EBT, Farm to Family, Crop Cash, and debit/credit card are accepted.
Putney Farmers Market
Across from Putney Food Co-op, 9 Carol Brown Way
Putney, VT 05346
802-387-0510
Hours of Operation
Sun; 11:00am - 2:00pm
(May 30 - Oct 31, 2021)
Best Season to Visit
Spring, Summer, Fall
Website
Email
Find Putney Farmers Market on Facebook