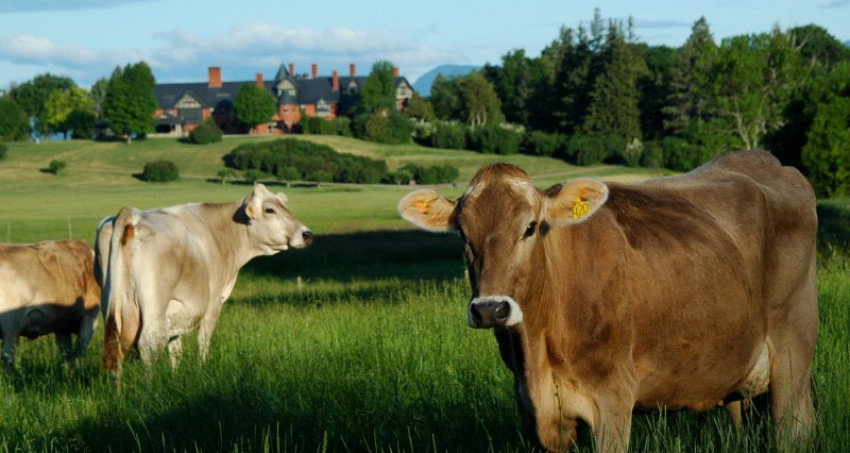 Mon, Sep. 25, 2023 1:45 PM – 3:45 PM
Where does the story begin with Shelburne Farm's delicious farmstead cheddar cheese? Join the cheese team on a behind-the-scenes tour to discover the art and science of cheesemaking. Watch the cheesemakers in the Farm Barn cheesemaking facility turn our raw milk into cheddar cheese. At a private cheese tasting, taste the flavors of the farm in a guided sampling of our cheddar. Then, visit the dairy, meet the cows that make the milk, and find out how they care for our landscape, pastures, and Brown Swiss herd.
This tour will meet at the Farm Store & Welcome Center. You'll be transported around our campus in a transit van that involves a step up to board the vehicle. Accommodations available. Email [email protected] or call 802-985-8686 with any questions. Registration is required.
FEE: $20/person
Related Places (1)