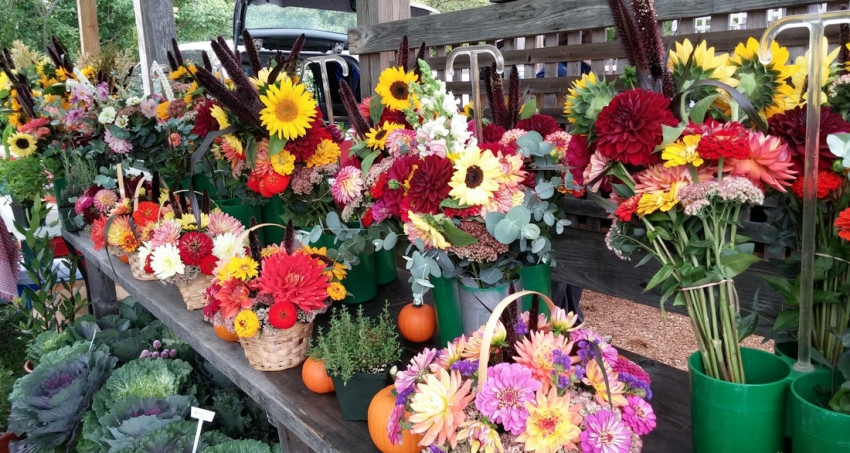 The Norwich Farmers Market is one of the oldest and largest farmers markets in northern New England. The market was founded in 1977 as a collection of local growers and craftspeople interested in selling their products directly to consumers. For 40 years, the Norwich Farmers Market has offered the very finest in homegrown and homemade products in the Upper Valley. The vendors sell only items grown, raised, created, or prepared by their Upper Valley-based business. Every Saturday from May through October, and twice a month November through April, vendors offer a rich cornucopia of fresh farm produce, delicious baked goods, and exquisite handcrafted items.

In the summer, you'll find the market in their outdoor location on Route 5 South, about a half mile from Exit 13 off 1-91. In the winter, you'll find it indoors at Tracy Hall in the village of Norwich.
Check out the winter market here!
SNAP/EBT, Farm to Family, Crop Cash, and debit/credit cards are accepted.
From The Blog