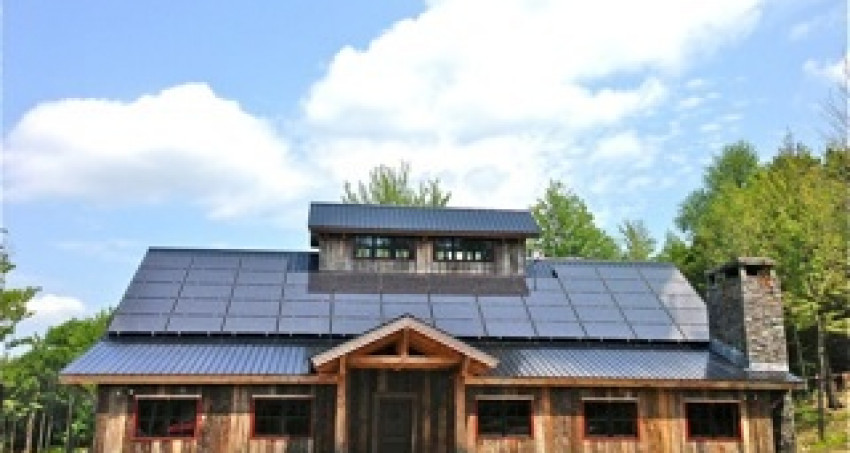 Solar Sweet Maple Farm is the first solar powered sugarhouse in Vermont! We are a self-sustaining and energy efficient sugarhouse powered by a 12.5 kw solar field, heated by wood harvested from our property and constructed of reclaimed timber and wood.
Solar Sweet Maple Farm
313 Guthrie Road
Lincoln, VT 05443
802-493-6063
Hours of Operation
We are open every day during sugaring season 10am - 5pm. During the off season you may email or call us to set up an appointment for a tour or try your luck and we may be there during the off season.
Website
Email