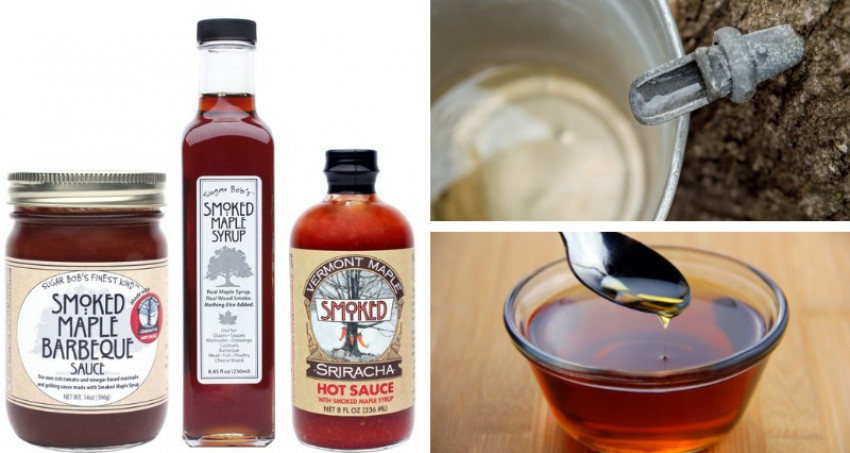 Vermont's talented specialty food producers offer another way to taste your way through the Green Mountain State. These makers utilize our local products, like maple syrup, fruits and veggies, honey, and more, to craft unique - and often award-winning - food and beverage offerings. Although many specialty food producers don't welcome visitors in person, their artisanal goods can typically be found at your local food market or ordered online. Experience these delicious products, made with that special Vermont touch, today!
Sugar Bob's Finest Kind
Sugar Bob's Finest Kind, located in Rutland, is all about smoke, sweet, and heat! From Smoked Maple Syrup to their line of maple-sweetened srirachas, Sugar Bob's is passionate about making your meals memorable. For the Smoked Maple Syrup, they gently infuse real wood smoke into maple syrup for an authentic smoky flavor. Their delicious maple sriracha is made without any artificial preservatives, so you can feel good using it. More than just condiments, incorporate Sugar Bob's Finest Kind products into all of your dishes from beverages and appetizers to entrees and desserts.
Where To Buy
Click here to find a list of all retailers that carry Sugar Bob's. See also Related Places (below on mobile, right on desktop) for businesses on DigInVT that offer these products.
Mail Order