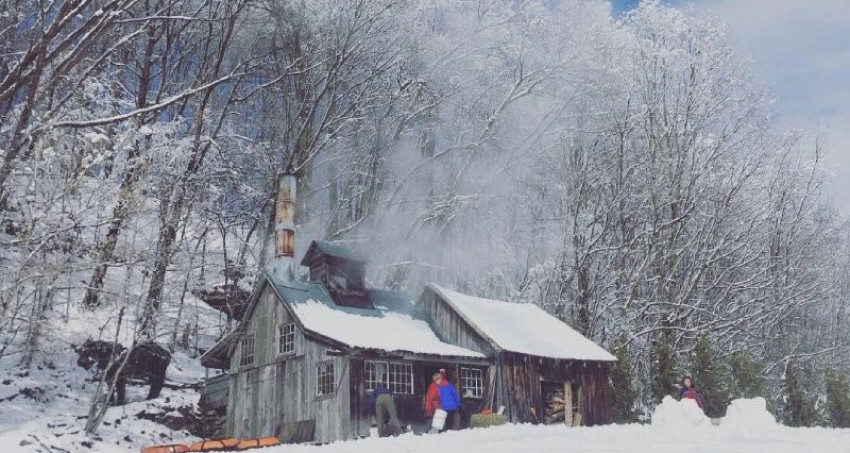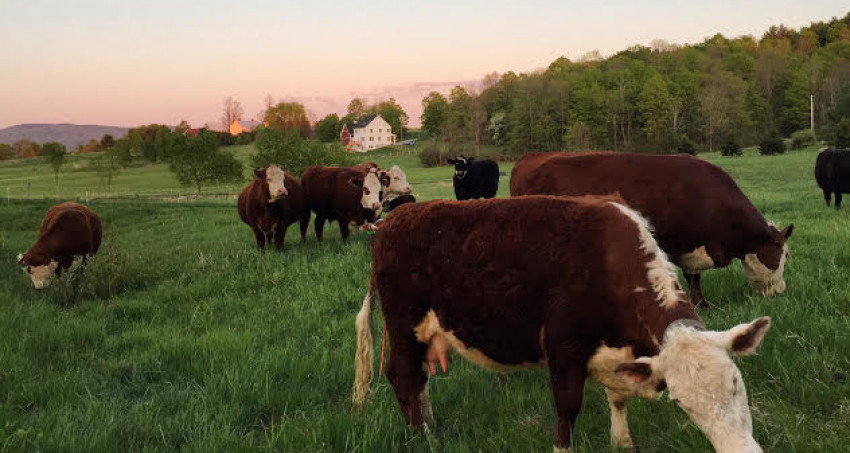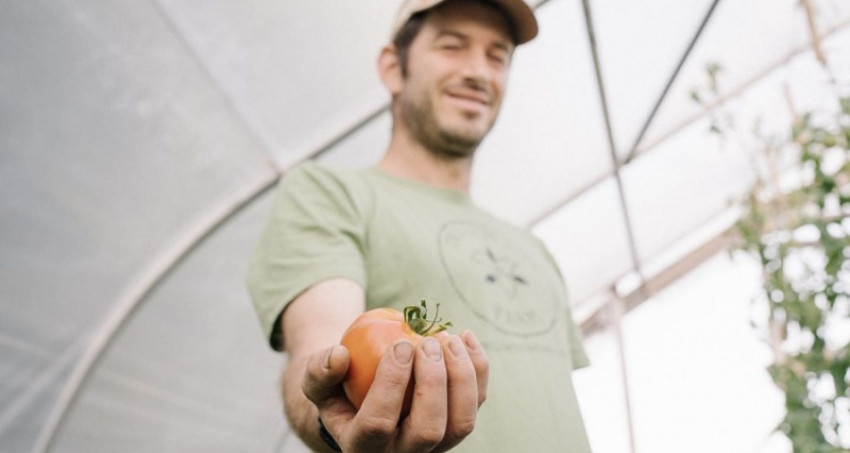 Trillium Hill Farm is a diverse farm in the Champlain Valley of Vermont. They grow vegetables, raise grass-fed beef, and operate a farmstand. Their goal is to better the land they steward in the process of feeding their neighbors. James, Sara, and daughter Ruby are the farmers, along with a crew of seasonal employees. The land has been in James' family since 1801. They are honored and proud to be farming this land and growing food for the community.
The farmstand is stocked with fresh produce from the garden, their own maple syrup, and grass-fed beef in addition to local chicken and duck eggs, local meat (including pork, chicken, lamb, rabbit), and sustainably harvested salmon. They sell local caramels, honey, cheese, yogurt, vegetable ferments, cards, tee shirts, and more!
The farmstand is open only seasonally, from approximately early April through mid-November. The public trails are open year-round during daylight hours.
Enjoy a Walk or Ski on the Farm
The two mile loop around the farm property will give you a good idea of a working farm. You'll pass the two main growing areas that contain the hoop houses and gardens, as well as a sugarhouse, and likely you'll spot the herd of grass-fed beef cows. You may even spot a few dairy goats! The folks at Trillium Hill have mowed paths and foot bridges connecting various parts of the farm. Walks are not long and take guests to the top of the property with spectacular views and into the woods, through fields and into stream areas, as well.
Trail Info
The trails on their farm are part of the Hinesburg Area Recreational Trails (HART).
From the farmstand, follow the main farm road behind the barn and look for HART signage. If you park at the church, there is a kiosk near the baseball field with a map. The trail kiosk is behind the backstop at Lyman park. The official trail is marked with white blazes and "HART" trail markers.
Click for a trail MAP of the property.
Wheelchair Accessible
No
Off Limit Areas
Assume all electric fences are on.
Pets
It is a working farm. Dogs must be under owner's control at all times. Bikes are welcome during dry weather. Horses are welcome.
Amenities & Other Info
There is only parking on site for farmstand and CSA customers. There is public parking at Hinesburg Town Hall, and the church lots are an option (except during services).
There is some cell phone service depending on your carrier.
Restrooms are available at the Hinesburg Town Hall or a portapotty at Lyman park.
Be careful of poison ivy, poison parsnip, and wood nettles.
Food
The farmstand is stocked with a diversity of proudcts (see above!). It is open seasonally from early April through mid November (Tues - Sun 8:00am - 8:00pm, Mon 8:00am - 2:00pm) and they have curbside pickup on Saturday mornings (orders due by noon the previous Friday).
Trillium Hill Farm
10643 Rte 116
Hinesburg, VT 05461
802-488-0283
Hours of Operation
Public Trails:
Daily; dawn - dusk

Farmstand (early April - Mid-Nov):
Mon; 8:00am - 2:00pm
Tues - Sun; 8:00am - 8:00pm
Best Season to Visit
Spring, Summer, Fall
Website
Email
Find Trillium Hill Farm on Instagram