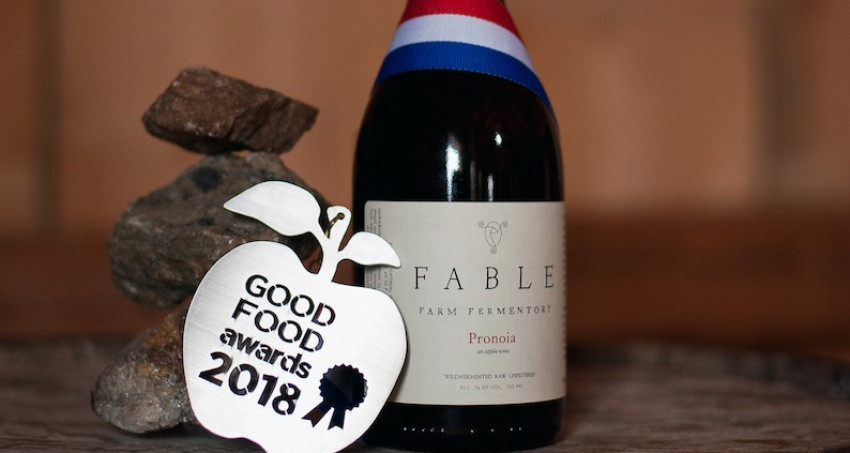 Fable Farm Fermentory is a farm-based winery producing aged apple, grape and honey wines and vinegars, among other herbal elixirs. They cherish the simplicity and splendor of raw, living wine. Beyond a profession, winemaking and farming is a way of life, and a means to engage with the Sacred as stewards, seekers and Souls. In shepherding living wine and vinegar from farm to table, Fable Farm Fermentory pays equal measure to both the deliciousness and the health of their offerings. Wine that is alive is teeming with a grounded, organic electricity generated by a diverse ecosystem of native microbes that activate the minerals and flavors of Earth. They work closely with our local flora, microorganisms, and ecology as a Whole to co-create their living wines and vinegars. Fable Farm Fermentory wines are fermented with native yeasts, unfiltered, and un-sulfited.
Open daily 4 pm - 8pm open for tastings/bottle sales & 6 pm - 8pm there are wood-fired eats for sale.

Come check out the farm and fermentory, taste through our wines, as well as purchase bottles to bring home.
See also Feast & Field Market, Thursdays June - September, for cider tastings and bottle purchases (as well as everything else the market and community event has to offer!).
From The Blog