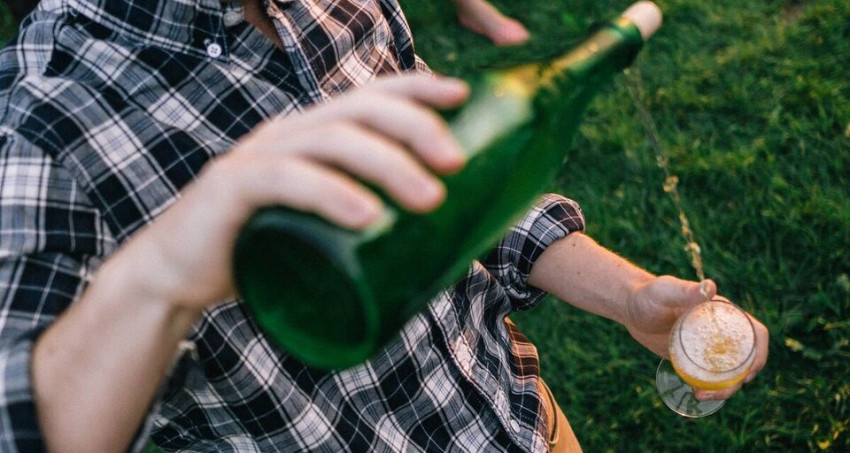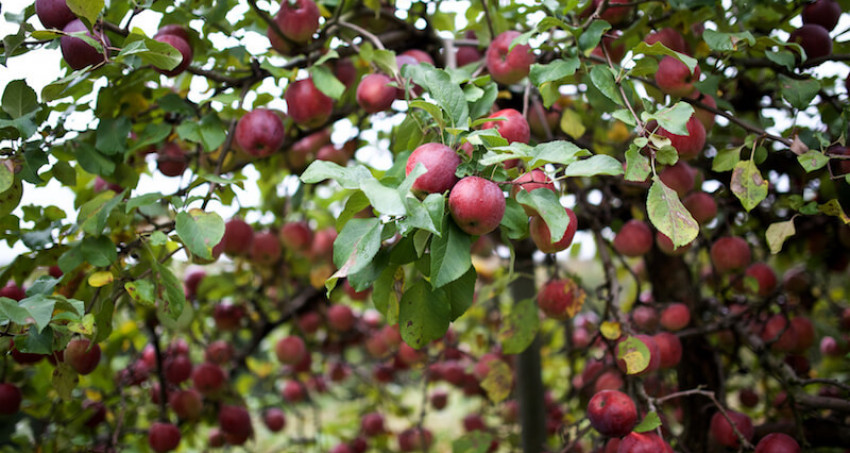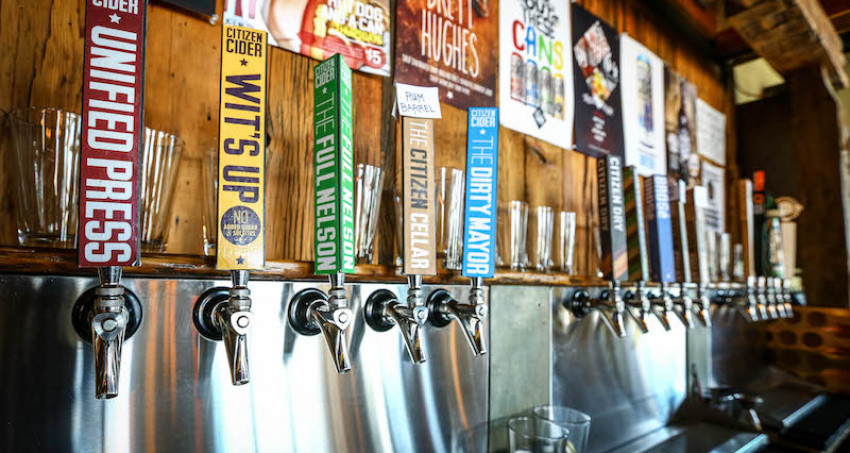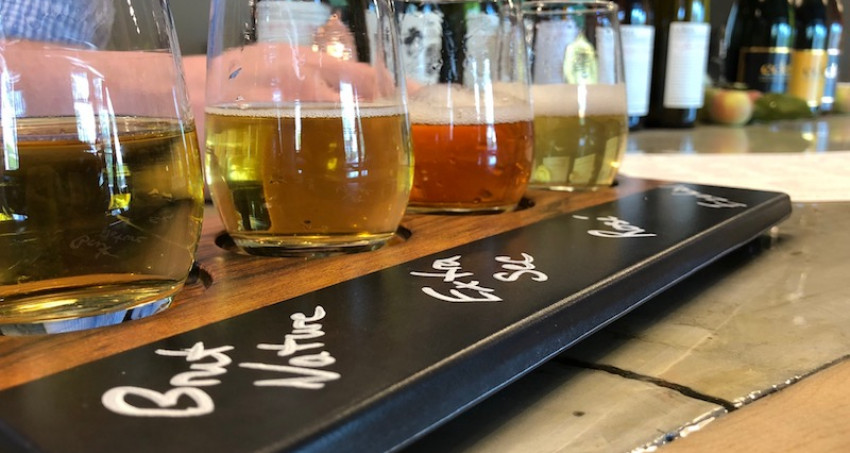 We asked Mary Tuthill, Retail Manager, and Head Cheesemonger at Mad River Taste Place to give us her favorite stops on a trip through Vermont's cidermakers.
Champlain Orchards - Shoreham
Champlain Orchards is a family owned and ecologically managed orchard and is one of the oldest continuously operating orchards in Vermont. All of the hard cider produced is made with apples grown in their orchard and handcrafted on site.
Mary's favorite: Champlain Orchards Honeycrisp - I love this because it is so versatile with food. It's light, crispy and semi-dry so it just pairs well with basically any meal. I paired it with my Thanksgiving dinner last year and can't wait to do it again this year.
Windfall Orchards - Cornwall
Windfall Orchards includes 80 varieties of apples, pears, plums, cherries, and quince outside of Middlebury. The apples become ice cider and hard cider, and a limited amount of perry is also available.
Mary's favorite: Windfall Orchards Farmhouse - For the farmhouse style this is one of our favorites, not super funky or yeasty, you can taste the apples in the blend without it being sweet. Brad is extremely knowledgeable about his orchards and the apples he uses for all his ciders - you can taste that knowledge in his cider.
Eden Specialty Ciders - Newport
A boutique winery in the heart of the Northeast Kingdom of Vermont, making elegant, gold-medal winning ice ciders and herb-infused aperitif ciders in limited quantities for adventurous wine drinkers, creative chefs, confident sommeliers and inspired bartenders.
Mary's favorite: Eden Ciders Heirloom Ice Cider or Heritage Cans - Eden Ciders put ice cider on the map for the US. Their ice ciders are beautifully balanced between sweetness, apple flavors, and texture - some ice ciders can be really thick. The Heirloom blend is a favorite with blue cheeses, or used as an after-dinner drink to just sip and enjoy. Eden Cider Heritage Cider (cans) is a wonderful blend of heritage apples. They are pressed just as they ripen so you get this beautiful full apple flavor. Sugars are not added, so the cider isn't sweet; it's slightly sparkling, which is why I love to pair cured meats, or anything fatty with it. A good roasted duck dinner would be fabulous with this cider.
Shacksbury Cider - Vergennes
Shacksbury believes cider can, and should, be daring and complex. Inspired by the heritage of Vermont and the great ciders of the world, the folks at Shacksbury think cider will change the way you think about this amazing fruit.
Mary's favorite: Shacksbury Rosé - This has been a huge summer hit for us [at the Mad River Taste Place]. The apples are all from Cornwall, Vermont. Post fermentation the cider is aged on Marquette grape skins - also from Vermont. This imparts flavor, tannin, and some color. Perfect for an afternoon on the river with light snacks.
Stowe Cider - Stowe
Craft hard cider in the heart of beautiful Stowe, Vermont.
Mary's favorite: Stowe Cider High and Dry - One of my favorite dry ciders. It's crispy, dry and easy to drink. Great apple flavor without being overly sweet. This is great with grilled foods, cured meats, or would pair well with anything spicy, too.
Citizen Cider - Burlington
Citizen Cider began with three friends in 2010: a wine salesman, a chemist, and a small farmer. They experimented with hard cider fermented from sweet ciders pressed in the backyard barn and the results quickly found a following.
Mary's favorite: Citizen Cider Dirty Mayor - This is a ginger cider that is the perfect mixer for dark and stormy cocktails. Mix it with Mad River Distillers Maple Cask Rum for the full Vermont experience.
Vermont Cider Lab - Essex
A Hard Cider tasting room and production facility located at the Essex Experience in Essex, VT. Fresh pressed hard cider crafted in Vermont using local ingredients from local farms.
Best Season to Visit
Spring, Summer, Fall, Winter
Related News