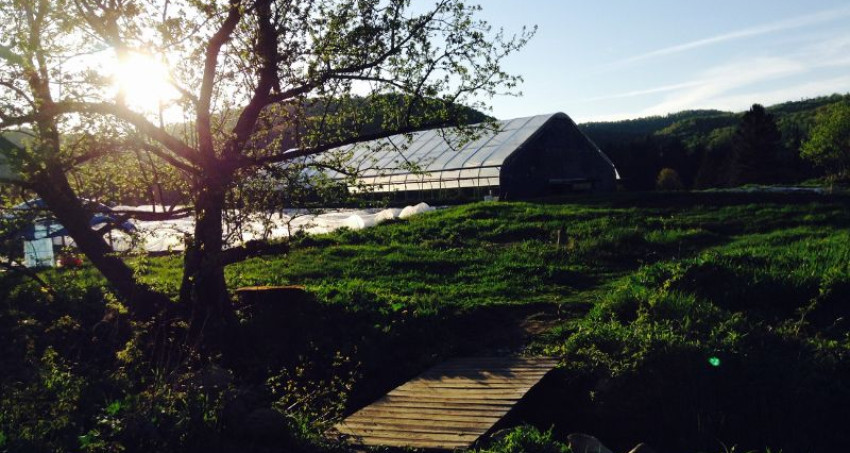 Crossmolina Farm is a diversified, family-run farm located in West Corinth, Vermont. They raise a wide variety of vegetables using intensive, market-gardening techniques. They also raise pastured lamb, pork, beef and poultry. While they are not a certified organic farm, they use organic and sustainable growing practices and no synthetic fertilizer or pesticides. Their Cookeville Market - located just three miles from the farm, right next door to the Corinth Post Office - is a great place to stock up on their produce and meats, as well as grocery staples and seasonal items from over thirty local artisans and producers.
They offer a Main Season Farm Share during the summer and fall and a Winter Share in November and December. They also offer a meat CSA that features monthly pick ups of an assortment of all of their pastured meats and a Thanksgiving Share that includes all the fixings for a truly local feast. Their partnership with other local farms and producers allows customers to customize their Veggie CSA share with cheese, seasonal fruit, coffee, artisanal bread, eggs, and milk. Eating Local has never been easier!
On Saturday evenings in the summer we offer pizza, local acoustic music, and a great place to spend a summer evening. Come on out to West Corinth and see for yourself!
From The Blog