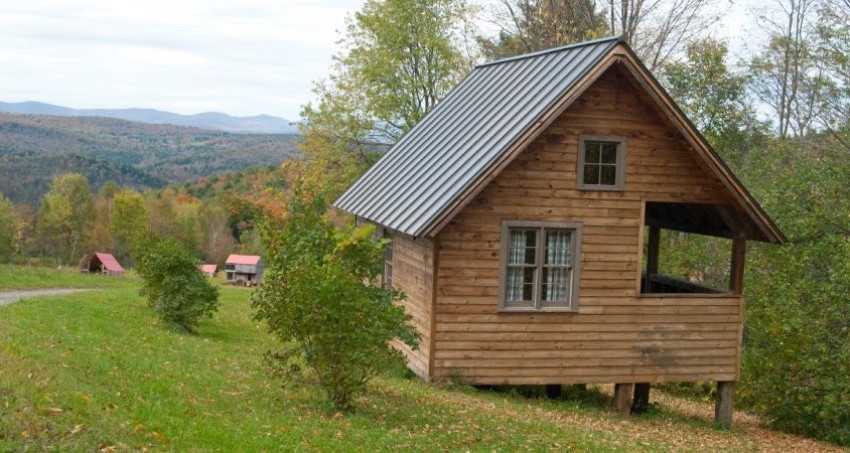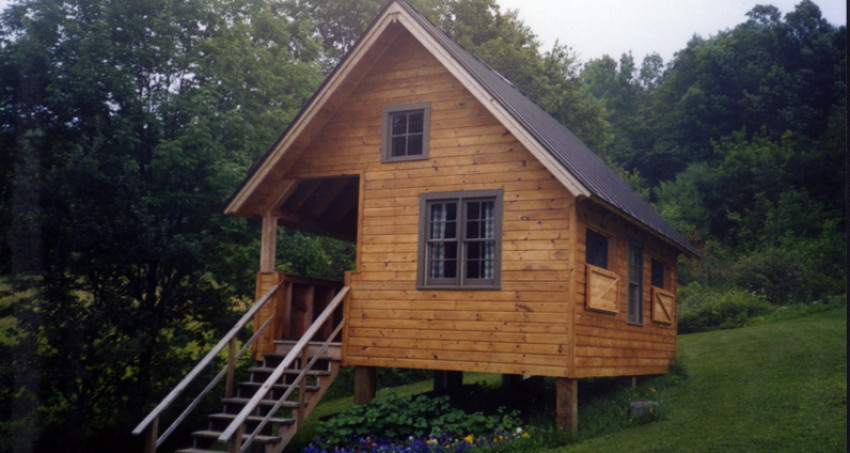 Four Springs Farm, Campground & Learning Center is a working farm open to the public for picnicking and exploration, events, and cabin and tent camping. Farm activities include fruit and vegetable production, poultry raising, and greenhouse activity in spring. Four Springs Farm is "nature's playground at her best." Visitors are welcome, but please call before planning a visit. Tours and camping are scheduled by appointment.
Enjoy a Walk on the Farm
They have mowed paths and foot bridges connecting various parts of the farm. Walks are not long and take guests to the top of the property with spectacular views and into the woods, through fields and into stream areas, as well.
Maps
Stop in at the farm house and get the information from the owner.
Wheelchair Accessible
Wash houses are wheelchair accessible, though the property does not have paths, sites, and walkways specially designed for wheelchairs.
Off Limit Areas
There are electric fences in use throughout the property. These and off-limit areas are clearly marked. As a working farm, walkers should be aware of equipment being used and while you are welcome to visit the animals, please do not throw anything into their pens or feed them.
Pets
No dogs allowed.
Extra Info for Walkers
No set hours. Please call ahead.
Picnicking is welcome.
Park at the parking sign.
Some cell phone service depending on your carrier.
From The Blog