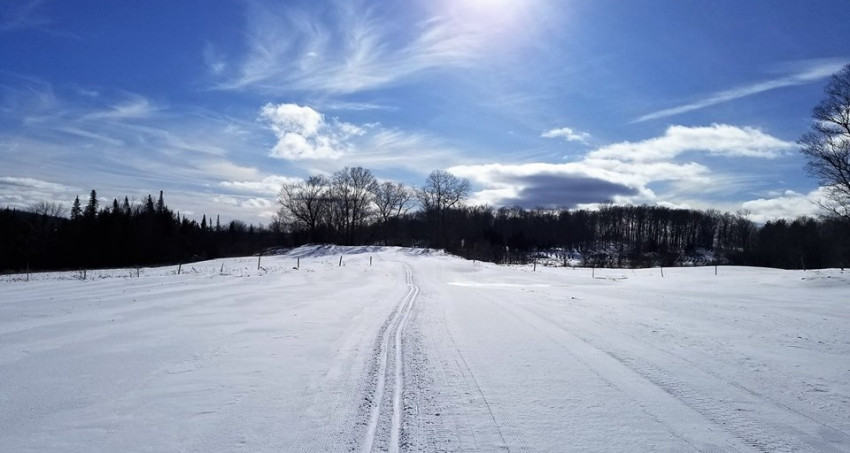 When snow falls in Vermont, our fields become home to the best cross country skiing - from indulging your inner racer with skate skiing to exploring with a back country trek. Here are some highlights that combine skiing, eating, and (sometimes) lodging all in one.
A serious Nordic skier cannot visit (or live in) Vermont without a trip to the Craftsbury Outdoor Center, home to some of the best racing trails in the country. Plan ahead for days when the Greensboro Shuttle runs to Highland Lodge to start a longer distance tour between the two. For the truly insane athlete, Craftsbury is also home to premier sculling waters and there's a gym with the latest in ergometer technology for an indoors workout during the off season.
This lodge in Greensboro offers cabins year round, a bar stocked with local favorites (open on weekends during the winter), special events and, of course, connection to the ski trails.
A cross country skiing center with all the amenities, the Trapp Family Lodge is famous for its hut with hot soups at the top of the mountain and beer hall with cold brews at the bottom. All sorts of skiing adventures are offered, including backcountry. Snowshoeing, kids activities, and an indoor fitness center and spa are also available.
It's Vermont, of course we have multiple ice cream themed Nordic ski centers - this began on the fields of Strafford Organic Creamery (a creator of hard ice cream, not to be confused with a Vermont maple creemee, which is soft serve). Strafford is now its own Nordic center, offering classes, kids activities, and fun events that include skiing and beer tastings. Be sure to check their website to find out what's next.
Blueberry Hill Inn is a Vermont bed and breakfast dedicated to enjoying the great outdoors during all four seasons. Its 50 km of ski trails bring you into the Moosalamoo National Recreation Area in the Green Mountain Forest. If that isn't sufficient, Rikert Nordic Center is located just 15 minutes away in Ripton, where snowmaking capabilities help the ski area offer the most skiable days in the state each year.
An elegant retreat in southern Vermont, the Grafton Inn offers plenty of options for enjoying the outdoors (including their own ski trails), good food, and small town life. While you're there, stop by MKT: Grafton to check out their collection of local specialty foods and artisan products, or pick up lunch.
Best Season to Visit
Winter
Related News