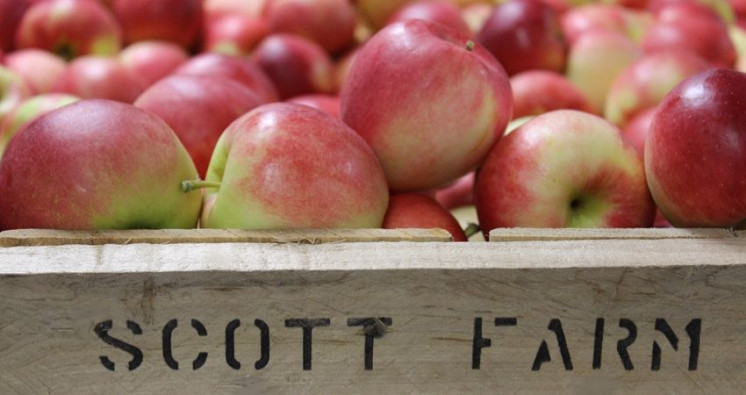 Each year, autumn brings plenty of food and farm-related activities and many of them involve one of our favorite locally grown fruits -- apples! Vermont is filled with amazing orchards to visit. Below are some ways you can maximize your apple harvest experience in 2023!
1. Apple Picking
Head to your favorite orchard or check out a new one. Click here for a list of pick-your-own orchards. Many also serve fresh apple cider, cider donuts, and more! Make sure to call ahead before your visit. Some orchards may only be offering apples for pickup this year.
2. Party Time
There are tons of fun harvest festivals throughout the state. Check out the list below to find one (or several!) near you:
Check the DigInVT events calendar for more, as new events are added each week!
3. Learn About Apple Growers
DigInVT recently heard from several tree fruit growers who are happy to share their experiences with you! From orchard history and how they got into farming to what makes their job both rewarding and challenging, let's learn from the folks who bring these delicious fruits to our table. Check out our Meet the Grower series on the blog.
4. Add Cheese
Nothing goes better with apples than cheese! Explore the Vermont Cheese Trail and pick up some cheddar to serve alongside your apple pie. See our blog post, Cider & Cheese Pairings for the Season, for some complementary combinations!
5. Don't Forget About Cider
Many orchards serve up their own freshly pressed apple cider during the harvest season and some of them also brew their own hard cider! Check out the Vermont Cider Trail to start you on a journey tasting your way through Vermont. September is prime apple season.
6. Make a Run For It!
The Cider Shuffle 5k Walk/Run in September on the Missisquoi Valley Rail Trail makes for a fun and healthy way to enjoy the cool, crisp air, and the tasty cider and donuts that await you at the finish line.
7. Enjoy Seasonal Dishes
Our Vermont eateries are known for their farm-to-table dishes that celebrate local ingredients (and this includes apples!), so indulge in the bounty of the season by dining out!
8. Apple Treats
Cider donuts have to be one of the best fall treats! Some of our favorites come from Boyer's Orchard, Champlain Orchards, and Happy Valley Orchard, but we're always looking to try new ones. You really can't go wrong. We love the idea of this cider donut bread pudding from Champlain Orchards! Follow the recipe here.
Have you tried Stowe Cider's Cider Donut cider? Full of warming spices, this cider was release as part of their 9th anniversary. And if you really want to go to the next level try it with a scoop of vanilla bean ice cream. Hard Cider Floats? We say yes!
The Dreamee™ at Yates Family Orchard is well worth the trip - it combines maple creemee and fresh cider donuts. What could be better?!
For apple pie, we recommend checking out Sunrise Orchards' famous recipe on our blog!
See King Arthur Baking Company's Pie Baking Guide, King Arthur Baking School (lots of autumn classes), and 245+ apple recipes!
(This article has been updated from a previously published version.)