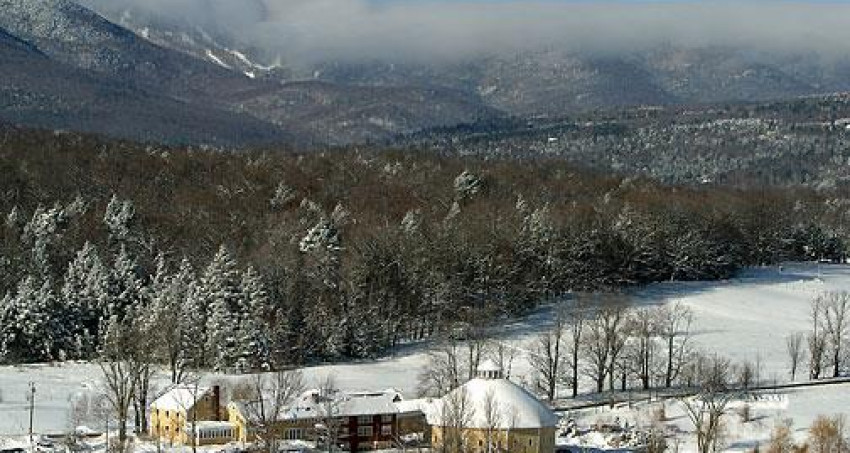 The Mad River Valley is one of Vermont's most majestic areas. Whatever your outdoor inclination, you'll find adventure waiting around every corner. The rich farmland and commitment to a local way of life means small, independent and locally driven businesses--giving one of Vermont's biggest tourist destinations a welcoming, small town community feel.
Vermont farm producing certified organic vegetables & fruits. They also produce maple syrup, have pick your own (PYO) organic berries, and a farm stand open 7 days per week.
Specializing in certified organic blueberries and grass-fed Icelandic lamb, stop by their farm stand June - August for PYO blueberries. Call ahead for a farm tour.
Saturdays from May through October, the whole community turns out on the Mad River Green for live music, fresh produce, Vermont cheese, and local artisans.
Visit the family-friendly Lawson's tasting room for their famous beers, plus cider, wine, and local specialty foods for pairing. Enjoy a four season beer garden and see the brewing process in the building next door.
Mad River Taste Place offers the best cheese counter in Vermont (it should, the Vermont Cheese Council has their office there) plus a wide range of Vermont specialty products and beverages. Learn about local producers with in-store displays, and check their calendar for special events.
5th Quarter Butcher Shop is a retail butcher shop (located inside Mad River Taste Place!) specializing in whole animal butchery, along with house made sausage, bacon and more. They work exclusively with Vermont farmers to source top quality meat from producers committed to sustainability and ethical animal husbandry.
From linens, to pottery, to kitchen supplies and Vermont specialty foods, this is a store for your favorite chef. Take one of their many culinary classes and you'll be sure to learn something new.
Take in the Mad River Valley from this stylish and popular historic inn. Set on perennial and organic gardens with a beautiful round barn.
The original home of American Flatbread offers a casual and entertaining evening of good food for the whole family. They don't take reservations. So be sure to show up at 4pm to get on the list . After that, grab a drink and hang out by the fire.
This romantic inn offers a relaxed and intimate setting. Perfect for a weekend getaway to explore the Mad River Valley.
Schedule a distillery tour and learn how they make their Vermont made Rum, Whiskey and their Revolution Rye. They also have a tasting room in Burlington, Vermont where you can shop for cocktail accessories, buy Vermont made spirits and have a specialty cocktail.
Best Season to Visit
Spring, Summer, Fall, Winter
Related News