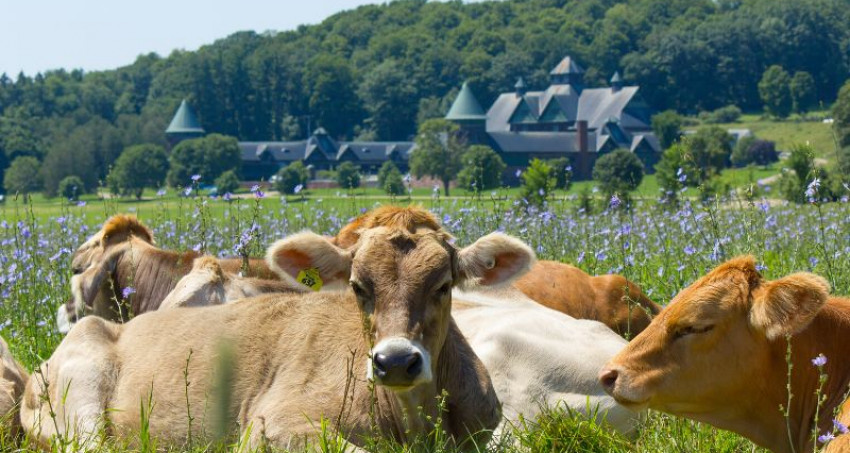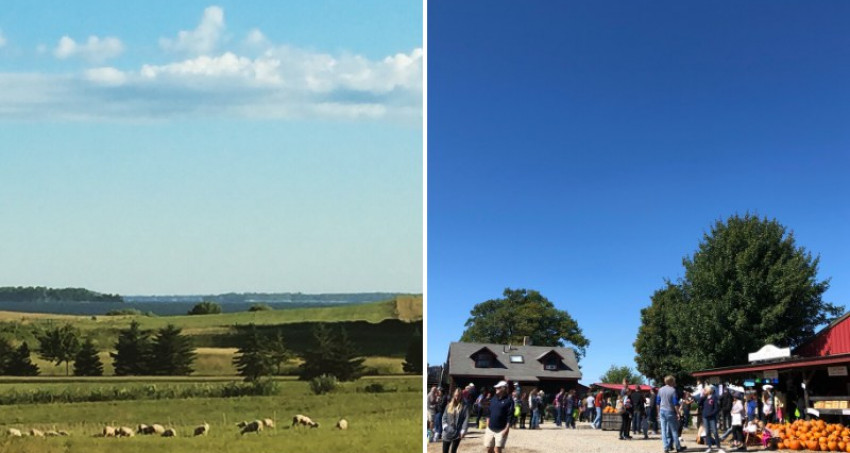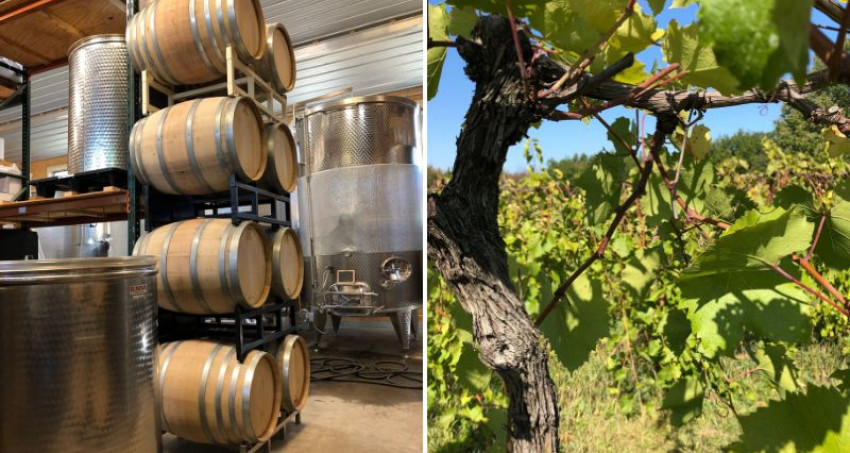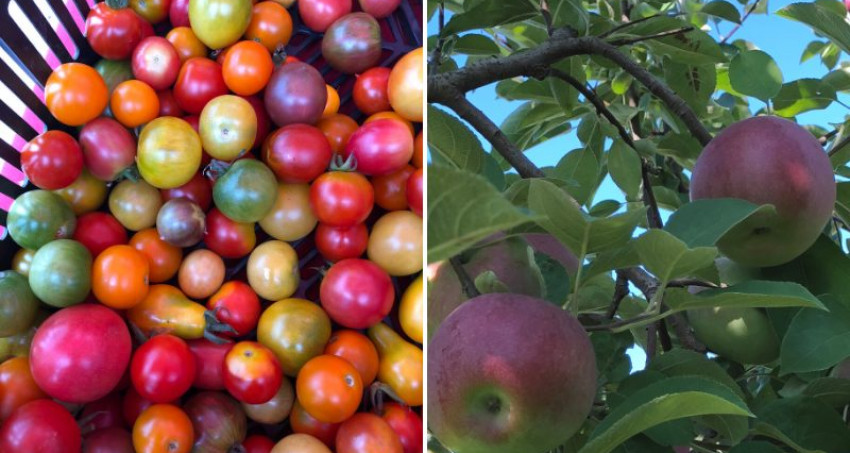 It's unbelievable that a town so small could be packed with so much to do. Shelburne Farms and Shelburne Museum are top Vermont destinations, but Shelburne Vineyard and across the street neighbor, Fiddlehead Brewery, attract droves of their own. Visit to drink wine paired with exceptional Vermont cheeses, surrounded by the vineyards where the grapes were grown. And be sure to stop by Shelburne Orchards in the fall to pick your own apples.
Spend the day exploring this national historic landmark education center and working farm on 1400 acres on the shores of Lake Champlain. Stop by the onsite O Bread Bakery for freshly baked bread and sweets. The farm retail store where you can buy supplies for a picnic with the kids in by the farm barn also offers tasting of the cheese made on site.
Summer on the green with local farmers, crafts and food producers.
This LEED designed winery has over 15 acres of locally grown grapes. Open year round, stop in for a tasting of local wines in the vineyard where the grapes are grown.
Stop into the tasting room for a sample of their rotating menu of beers brewed onsite. Growlers and cans are available to take home.
This pick-your-own orchard has views of Lake Champlain. Stop by the on site market for fresh cider as you look for a spot for a picnic. If you are visiting in the summer, check in to see when they are picking peaches or cherries.
Vermont Artisan Village brings together the best in sustainable local food production and artisan craftsmanship in a combined production and retail facility.
A boutique B&B in historic Shelburne, Vermont, the Heart of the Village Inn™ is that rare retreat that effortlessly balances rich history with modern-day services and amenities, immediately putting guests at ease.
Grab a new book to page through while you sip your wine or picnic.
Best Season to Visit
Spring, Summer, Fall, Winter
Related News