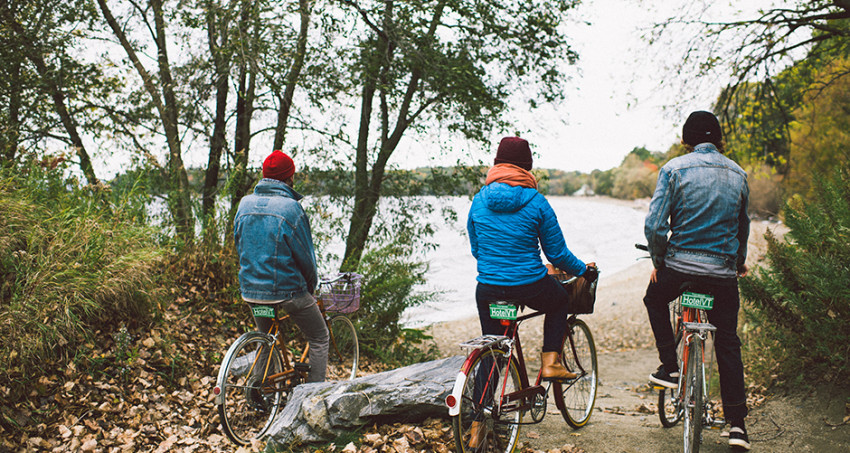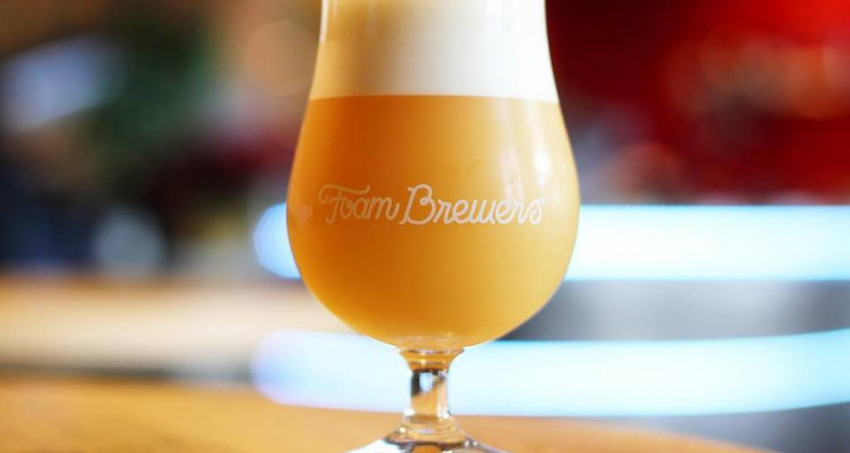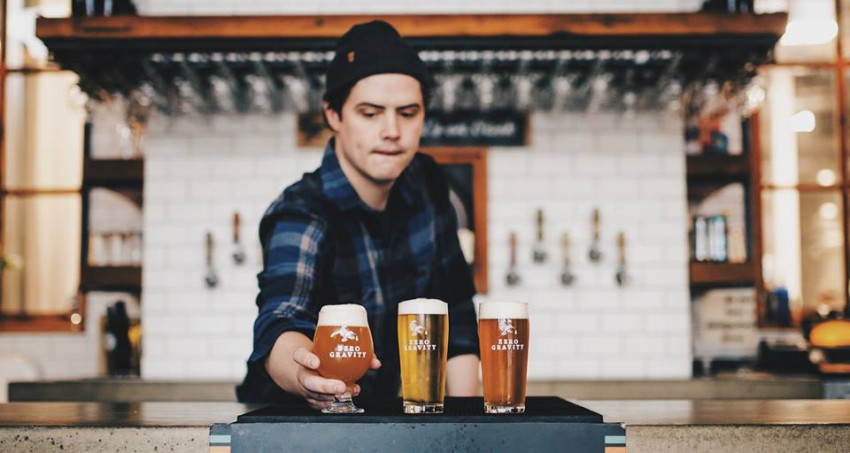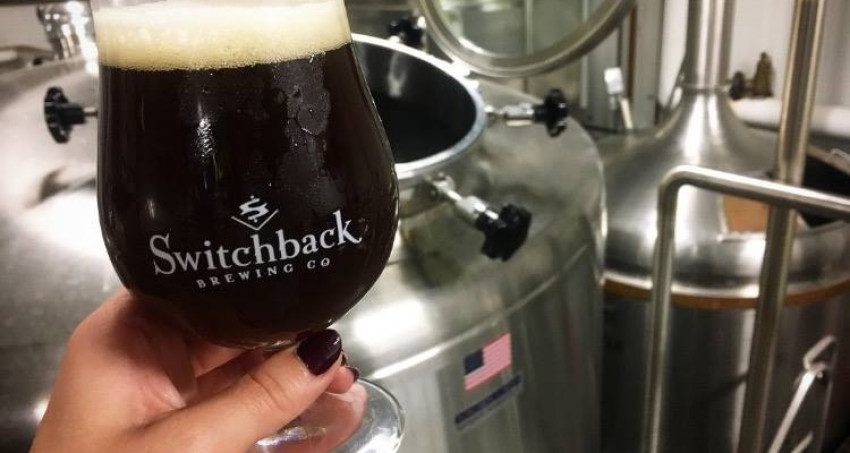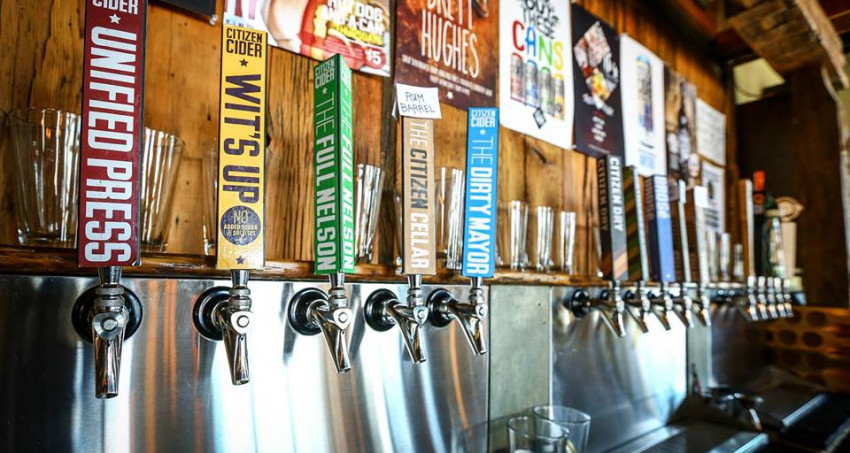 We asked Matt Canning, beer concierge and food and beverage director at Hotel Vermont, to take us for a spin around Burlington. Our mission? Take in as many sips and sights as possible.You can approach this trail solo, or sign up for a tour through Hotel Vermont.
As the sounds of running water from snowmelt, and unseated ice formations indicate, spring is settling into northern VT. Spring is a time to embrace the warmer temperatures with outdoor activities and most importantly outdoor eating and drinking. At Hotel Vermont we encourage our guests to "explore like a local" and there is no better way to experience Vermont's culinary hub, Burlington, than on a bicycle.
Perhaps Burlington's greatest public amenity is our world-class bike path and trail system. From Waterfront Park you can cycle north to the Island Line Trail and Lake Champlain Islands, or south along the lakeshore to Oakledge Park and Burlington's South End. Once the industrial afterthought of the city, The South End Arts District is now a thriving cultural and culinary destination with breweries, restaurants, and bars dotting Pine Street, the main thoroughfare. So hop on your favorite non-motorized vehicle and get ready to take in the sights and flavors of Burlington's Waterfront and South End.
This small brewery adjacent to Waterfront Park is nationally recognized for their New England Style IPAs. These hazy, hop forward beers produce soft mouthfuls of tropical fruit flavors and very low bitterness. Foam's outdoor seating affords views of the lake and Adirondack range, with food trucks vending five nights a week in the summer. From Foam, head south along the bike path to Oakledge Park and up Flynn Avenue to the next destination.
Switchback has been brewing their flagship hoppy amber ale in German-built copper brew kettles since 2002, long before anyone was using the term "arts district" in the Queen City. Known for their clean, masterfully crafted beer and informative guided tours of the brew deck, Switchback is an essential Vermont brewery. The McKenzie hot dogs behind the bar are not the only dogs permitted in the brewery, canines welcome too! From Switchback continue east on Flynn Avenue and swing a left on Pine Street headed towards downtown and the following stops.
Burlington's most complete brewery opened their second location on Pine Street in 2015 to increase their production and offer a gathering space in the South End. Their beautifully appointed tap room has views into the production space, a regulation size shuffleboard table, and a sun-soaked outdoor patio. Enjoy a house-made sausage from meat master and chef, Frank Pace, or sit down at his neighboring restaurant The Great Northern.
Dedalus Wine Bar
Dedalus is Burlington's resource for all things wine and cheese. Equipped with a retail space, food counter, wine bar and exceedingly knowledgeable staff, Dedalus truly provides a world-class experience. Stop in for a glass of bubbly and leave with a cave-aged Jasper Hill cheese and bottle of Burgundy.
As you cruise up Pine Street full of libations and joy, look for the 100K gallon tanker parked in front of an old post office. The tanker is filled with fresh pressed apple juice and the post office is now home to Citizen Cider. Citizen offers dry, approachable ciders from apples harvested within 50 miles of Pine Street, another outdoor patio, and live music three nights a week.
Best Season to Visit
Spring, Summer, Fall
Related News